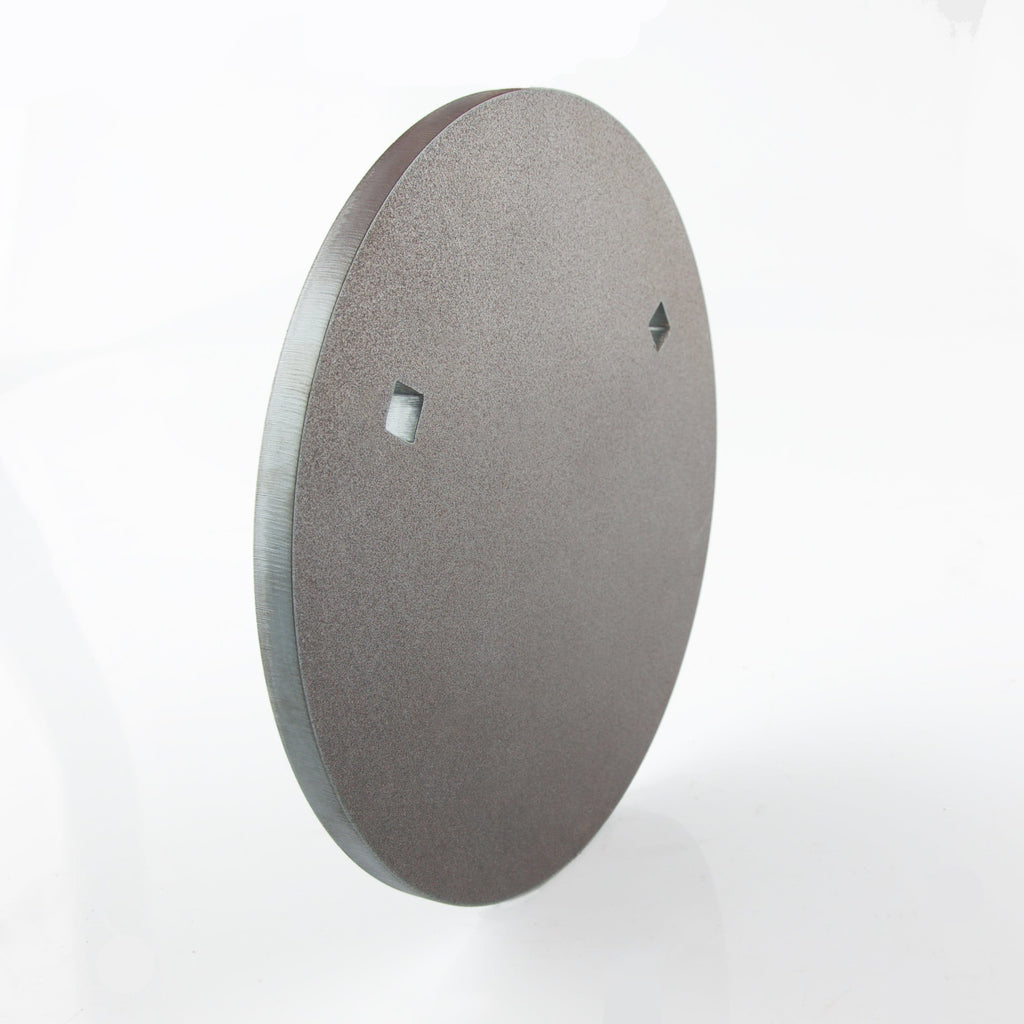 250mm Round Gong - 8mm thick Target 
Australian owned and made, Black Carbon provides high quality steel targets in 8mm, 12mm and 16mm Bisalloy® 500 hardened steel plate.
The Black Carbon 8mm, 250mm Round Gong offers an excellent compromise between the large and small Gong Series versions.
Being 8mm thick, can be used for pistol or rifle producing up to 1200 ft/lbs of energy into a semi static mounted target, or 1500ft/lbs energy for a dynamically mounted target. Conventional lead, lead/copper jacket projectiles only. 
SPECS:
8mm - up to 1,500 ft/lbs of energy // 2,800 FPS Max at impact

250mm diameter 

Weight: 3.1kg
Will visually present in reticle as: 
@ 100 Meters = 2.5 MIL     //   100 Yards = 9.4 MOA 
@ 500 Meters = 0.5 MIL     //     500 Yards = 1.9 MOA 
All of our steel targets are manufactured in Australia and meet strict quality control guidelines, making Black Carbon your #1 choice for target systems. 
This target is suitable with the following Target Stand Systems: 

Note: All Black Carbon Targets are un-painted.
Price includes GST
View Preparation and painting guide here
 

 

Customer Reviews
I recommend this product
250mm round gong 8mm
Good to shoot started with 22LR @ 55m range and ended up shooting with a 308 @ 150m and not a dint in it at all
Delivery
Delivery Australia Wide
Shipping via courier services such as Couries please, TNT, etc. Rural locations may increase shipping fees.
Payment Information
Payment Options: Shopify, EFTPOS, Visa, Credit Card, paypal, Bank Transfer and AfterPay.