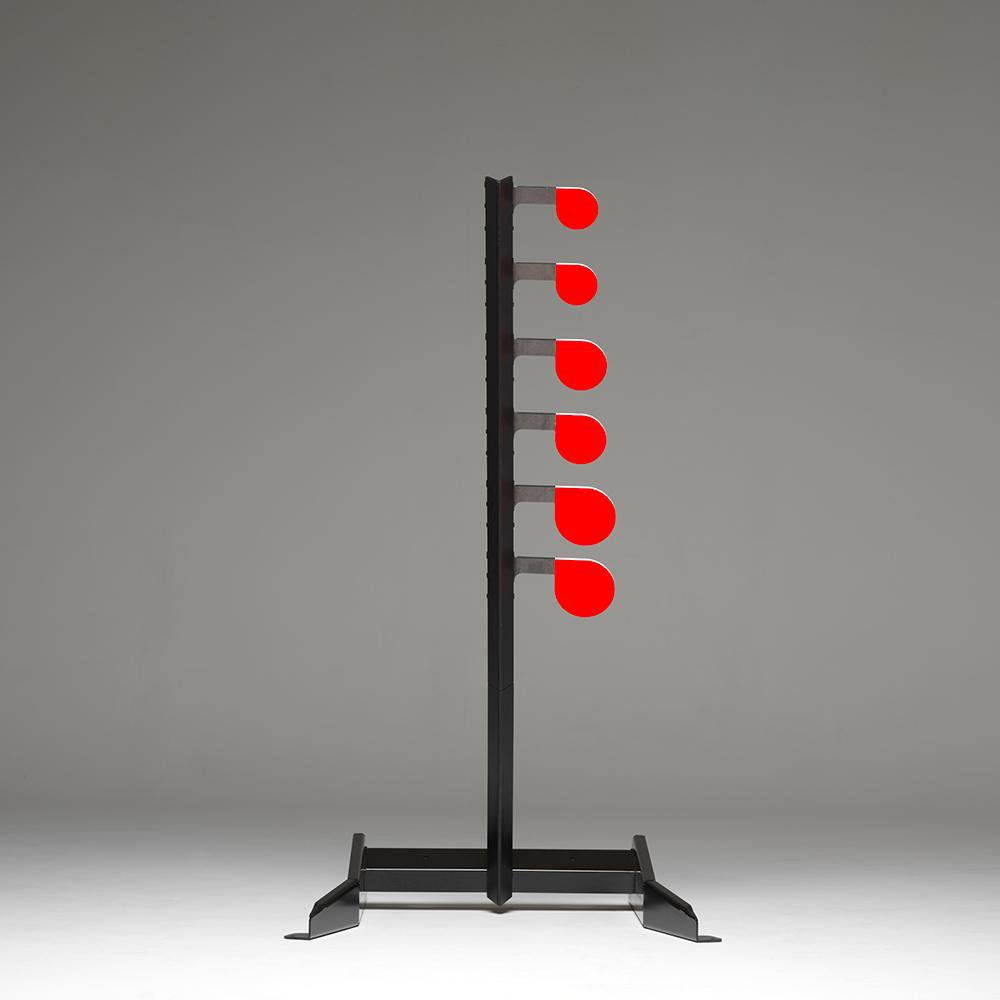 Duelling Tree Upright Stand + 8mm Large paddle set. 
Black Carbon modular system, component change compatible.

Vertical target posts and target paddles made from Bisalloy® 500

Quick and easy to assemble

Great value for money

Australian made
 
The Duelling Tree is one of the most fun yet challenging steel targets available. When hit, the paddles flip from side to side giving instant feedback of a hit or miss.   
These reasonably small paddles provides a rewarding challenge for speed and accuracy at close range distances. It also lends itself well to providing a very decent challenge for short to medium range if 12mm paddles are used.
The Duelling Tree must be used in the forward angle position. This provides a safer shooting environment with better control of frag, spall and ricochet and at the same time assist the target paddles in maintaining a forward "at ready" position.
For ultimate target stand and shooter protection we also offer a crossbeam armour kit that enhances crossbeam protection, increases safety by defeating projectiles more efficiently and adds base weight for increased stability.     

All targets by Black Carbon are manufactured in Australia and meet our strict quality control guidelines making Black Carbon your #1 choice for steel shooting targets.
Note: Upright target stand and dueling tree post supplied in Black E-coat.  
Note: All Black Carbon Targets are un-coated Raw.  
Price Includes GST
View Preparation and painting guide here
Delivery
Delivery Australia Wide
Shipping via courier services such as Couries please, TNT, etc. Rural locations may increase shipping fees.
Payment Information
Payment Options: Shopify, EFTPOS, Visa, Credit Card, paypal, Bank Transfer and AfterPay.