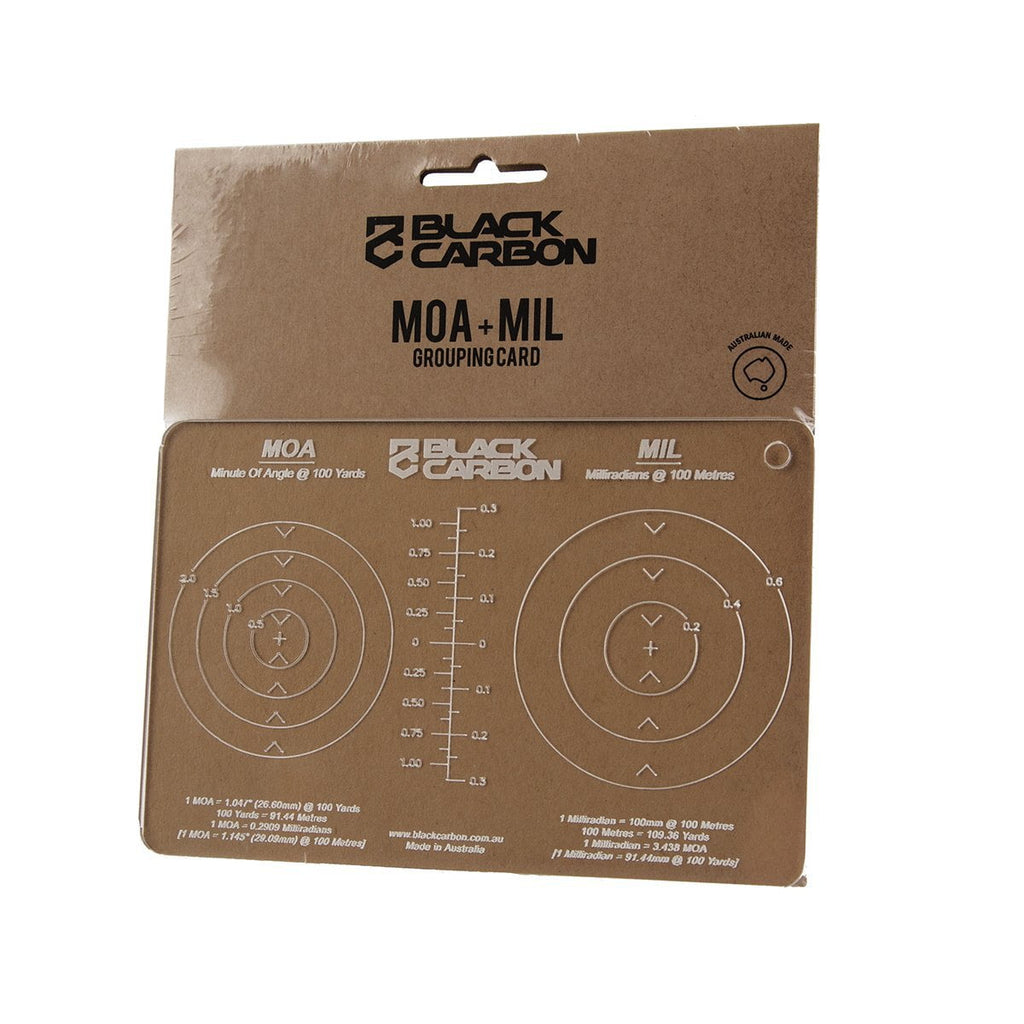 Easily measure your groups with the Black Carbon MOA + MIL Grouping Card  
Instantly view and measure your mean point of impact and group sizes 

Easy to see MOA and MIL lines even in full sun

Pocket size - fits anywhere 

Great for long distance shooting

Designed and Made in Australia
The Black Carbon MIL and MOA Grouping Card is the ultimate measurement device and an absolute must have for all shooters.   
Designed to help refine your accuracy, this easy to use pocket size tool, is essential for range days to quickly measure your mean point of impact and group size. 
How To Use:
To use this grouping card, simply place the card over the shot target so all strike holes of the group are within the smallest circular diameter possible.
Groups are measured from centre of strike to centre of strike, not from outer of strike.
Mean point of impact can be found at the same time by comparing the centre circle marker to the point of aim.
For use in full sun, white lines glow brighter when cupping your hands around the grouping card making it easy to see and measure. 
Designed and Made in Australia.
Use it with our MOA or MIL Shooting targets. 
Price Includes GST 
Delivery
Delivery Australia Wide
Shipping via courier services such as Couries please, TNT, etc. Rural locations may increase shipping fees.
Payment Information
Payment Options: Shopify, EFTPOS, Visa, Credit Card, paypal, Bank Transfer and AfterPay.