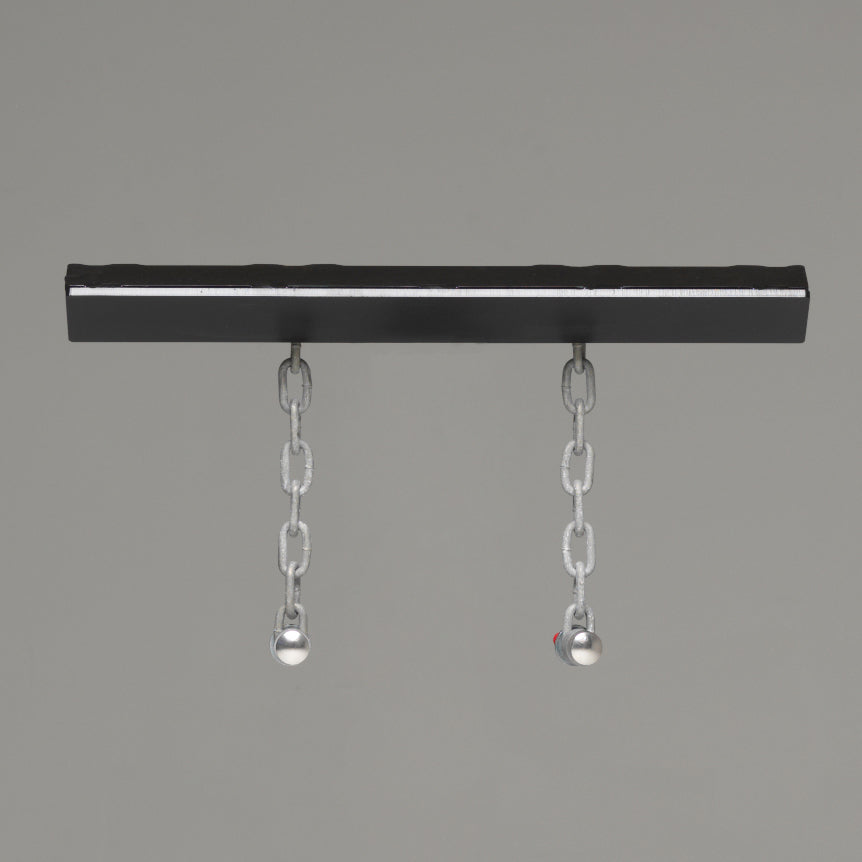 The Hammer Head:
Is a Black Carbon modular system component.

Add the Hammer head Bisalloy® 500 bar to any upright stand.

Quick and easy to assemble

Great value for money

Australian made

Expands the upright stand into a dynamic mount system
The horizontal "Hammer head" bar is made from 
Bisalloy® 500 and 

features 4

 chain mounts allowing you to either add one central or two outer hanging targets to an upright stand. 
Adding the hammer head bar to any upright stand creates a second target system that allows dynamic mounting options for target plates.
Dynamic target mounting has the advantages of reducing target plate stress and highlighting target strike with movement. The Hammer Head is primarily a rifle orientated target system. 
The hammer head must be used with the upright stand in a forward angle position. Reduce overall height to an appropriate level to safely match ground angle and target weights.   
All targets by Black Carbon are manufactured in Australia and meet our strict quality control guidelines making Black Carbon your #1 choice for steel shooting targets. 
Note: Hammer head bar supplied in Black
E-coat.
Note: 
1 chain kit also included 
Note: Hammer head bar does not include targets or upright stand
NOTE: The Hammer head is not intended as a pistol use target, minimum safe usage distance is 150 meters.
Delivery
Delivery Australia Wide
Shipping via courier services such as Couries please, TNT, etc. Rural locations may increase shipping fees.
Payment Information
Payment Options: Shopify, EFTPOS, Visa, Credit Card, paypal, Bank Transfer and AfterPay.